Oerlikon Leybold SogeVac SV65BIFC Vacuum Pump, 960461V3001ES, Used, FR&8247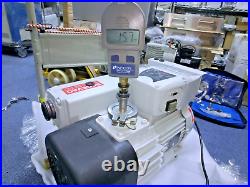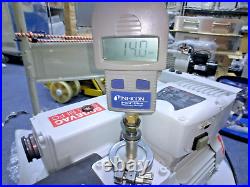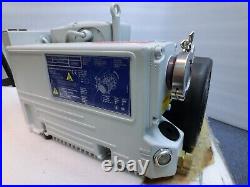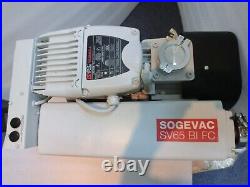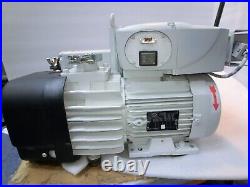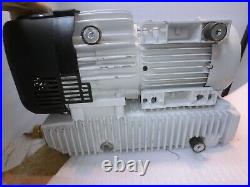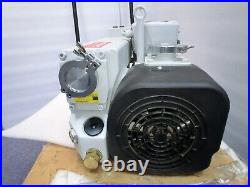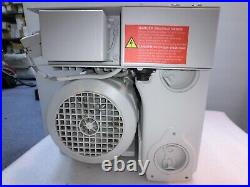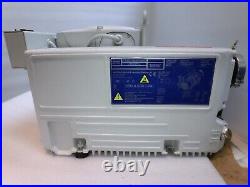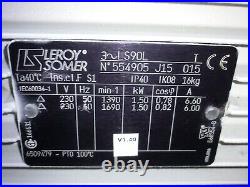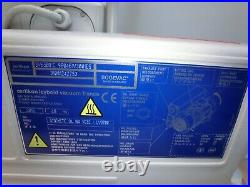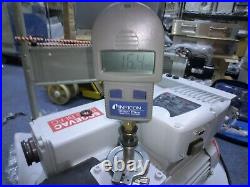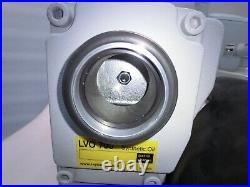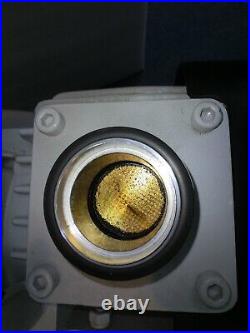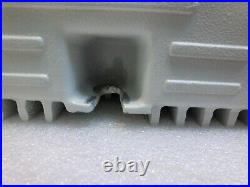 Oerlikon Leybold SogeVac SV65BIFC Vacuum Pump, 960461V3001ES, Used, FR&8247. S/n: 31001242753 2015, oil: Synthetic oil ISO V032-LV0700, used from system, Power on with 230Vac, Pump turning, Vac go down to 14mBar, no other testing. LS Leroy Somer 3LS90L, 230V 50Hz 1390 /min, 1.5kw, 0.78 CosP , 6.6A , 230V 60Hz 1690/min 1.5Kw 0.82cosP 6.0A.

One Base rubber support missing. Oil has been drained out, Motor Fan Can rotate manually with some friction. Price offer is for ONE unit as shown in Photo.

Excellent Outlook and physical condition, connectors Ok. May have minor cosmetic dirts and scratches marks on body. Aro 52kg, (55Kg with packing n box). 55 x 32 x 34(Instrument Only). All the technical informations listed here are from the unit itself or the box label.

We did not verify the existing, correctness of the spec above. Actual unit as shown in picture. Any parts or accessories not displayed in the photos are not included in this sale.

Please review both the pictures and description. Only the unit show in the picture. Items not list here are not inclusive even it is a standard parts. Full Condition unknown except what described above. We may not have sufficient knowledge to test it functionality.

Applicable only for return Accepted item. Kindly notify us if unit Dead on Arrival or not as what we described in description for return arrangement. Only the unit price is refundable, all other cost if any are non-reundable. DAO is void if calibration seal or identification sticker (if any) is damage. DOA Strictly start after received, No extension will be considered.

DOA is not a warrant or guarantee. DOA subject to the condition listed in the listing regardless of it original condition and/or functionality. We do not perform details functional test except power on test and/or physical check as described(if any). We do not perform full functionality check beside what we decribed above regardless if the item is used or unused.

Certain item may be restricted and require approval to import. Item fail to deliver due to custom policy will treat as disposal and is not refundable. Use our Flat rate service to selected countries if this option is offered.

Kindly let us know the Courier A/C, company name and contact detail. 20 kg or need crating : No packing and box.




Homepage
Links
Contact Form
Privacy Policy
Service Agreement