Edwards EXT 250 Turbo molecular Vacuum Pump EXT250/ISO100 B7360-01-000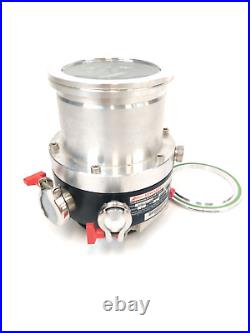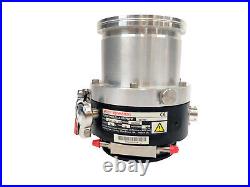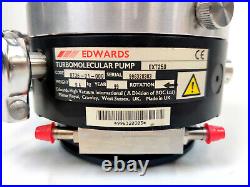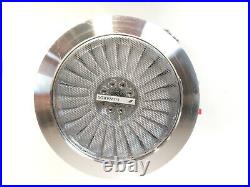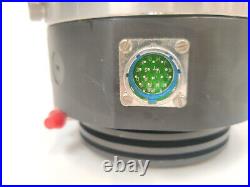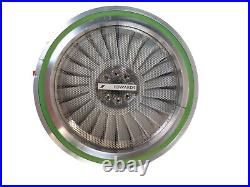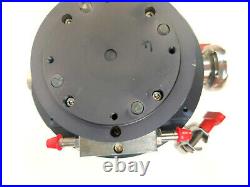 BOC Edwards EXT250/ISO100 B7360-01-000 Turbo Molecular Vacuum Pump for PerkinElmer TurboMass Gold Spectrometer. Used, very good condition comes with hoses as shown in pictures. These pumps are designed to pump the following residual gases normally used in high-vacuum systems. Butane Vent gas: Dry nitrogen, argon or other inert gases Maximum dew point at atmospheric pressure: - 22°C Maximum size of particulates: 1µm Maximum concentration of oil: 0.1 parts per million Mass: 5.6 (CF), 8.0 (ISO) Inlet-flange: DN100CF - DN100ISO-K Outlet-flange: DN25NW Vent-port:: 1/8 inch BSP Purge-port: DN10NW Ultimate pressure.

We invite you to take the time to read the following. "We work hard to share". When the cover photo has two or more items in it is due to the fact that, either we are presenting several elements and angles of the same item or we are presenting all the items we have in stock while showcasing the differences between them. For medical devices and items only: The sale of this item may be subject to regulation by the U. Food and Drug Administration and state and local regulatory agencies. Join us and find out more about our giving initiative.

We inspect and test all items that come into our shop. However, we deal with a large variety of items and our knowledge of some items is quite limited. Because of this we offer a 48 hour inspection period on all items that we sell. Good customer service is our only goal. Please let us know immediately if there is a problem with your item.

All returning items must include original packaging, please return items in the same condition as received.


Homepage
Links
Contact Form
Privacy Policy
Service Agreement